Introduction
---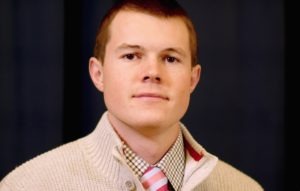 Hello, my name is Collin Moriarty. I was born and raised in Bozeman, Montana, as a result, I let this environment shape my personality, getting me outdoors, consequently, supporting a healthy lifestyle and inspiring a creative thought process. I am technologically adept, therefore allowing me to learn and become proficient in many advanced programs. As a result, I am proficient in Ableton Live and WordPress, as well as Adobe Illustrator, Premiere and After Affects. Utilizing this wide range of skills in accordance with my degree of business marketing gives me the tools to be a versatile marketing professional.
Athletics
---
I believe that athletic achievements provide extensive merit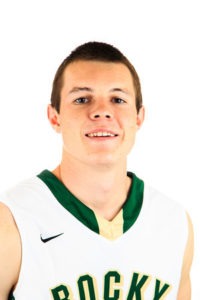 into the professional world. I believe this because these achievements represent one's ability to dedicate themselves to something, one's ability to succeed through hard work, and one's ability to work in a team. Utilizing these three powerful attributes in the professional world allows me to be a better marketing professional. My basketball achievements consist of the following:
Bozeman High:
Member of 2011 AA State Basketball Championship Team

2012 AA – All State First Team Selection

Selection in 2012 American Family Insurance High School 3 Point Championships
Rocky Mountain College:
Member of 2014 Conference Champion Team
Audio Production
---

Over the past 10 years, I have been honing my craft of audio production. I began playing with Digital Audio Workstations in middle school through Garageband. I quickly moved onto Apple's professional DAW software, Logic. In the end, I eventually upgraded to Ableton Live. I have been working with Ableton Live for over 5 years now. As a result, I have become proficient in the ins and the outs of this highly advanced software. Utilizing external hardware such as Maschine, and virtual instruments such as Massive, I have created a well rounded skill that distinguishes me in the marketing professional candidacy. Through the use of this software I am able to create original compositions that can be used with 100% guaranteed usage rights. In addition, this music is custom designed to fit with any project. Check out my Audio Production page to see examples of my work.